PF-RMSS-SPX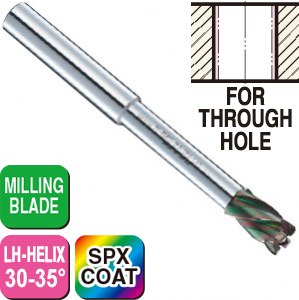 Our latest reamer for aluminum and non-ferrous metal processing featuring an SPX coating on a PF radical reamer!
Spectrum Reamer features
●The new reamer, completely different from traditional C:H type DLC (diamond-like carbon) products, is super-hard with a new thin-film hydrogen-free SPX (new coating) designed for aluminum,aluminum casting non-ferrous metals, and plastics.
●The cutting edge angle is optimized for the work material and SPX coating.
Characteristics of the SPX coating (hydrogen-free DLC)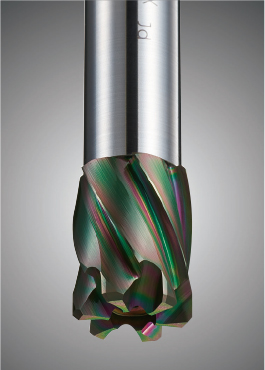 Ultra Hardness
Hydrogen-free DLC coating excludes hydrogen during deposition, this reamer achieves a hardness of HV6000, very close to that of diamonds. (Compared with approximately HV3000 for the conventional DLC model).
Heat Resistance
The PVD coating is virtually free of impurities with a special filtering technology and heat-resistant up to 550°C (compared to about 300°C for the conventional DLC model.)
High Efficiency Machining
The cutting tool coating has a thickness of 1 μm or less, does not lose its sharpness.
The high-adhesion coating with good sliding promises a long cutting life with low heat generation.
Examples of Applications of the Spectrum Reamer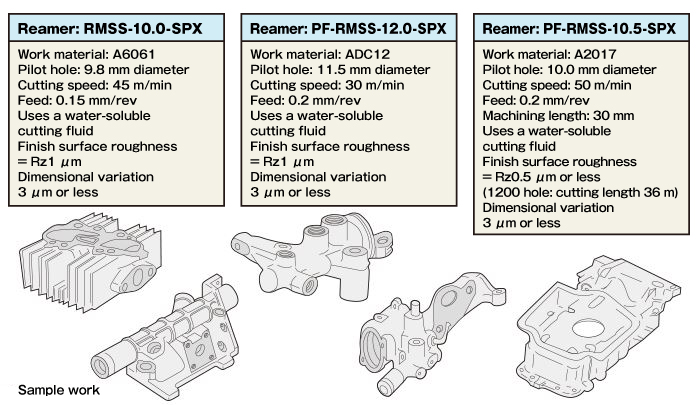 Carbide PF Spectrum Reamer(straight shank)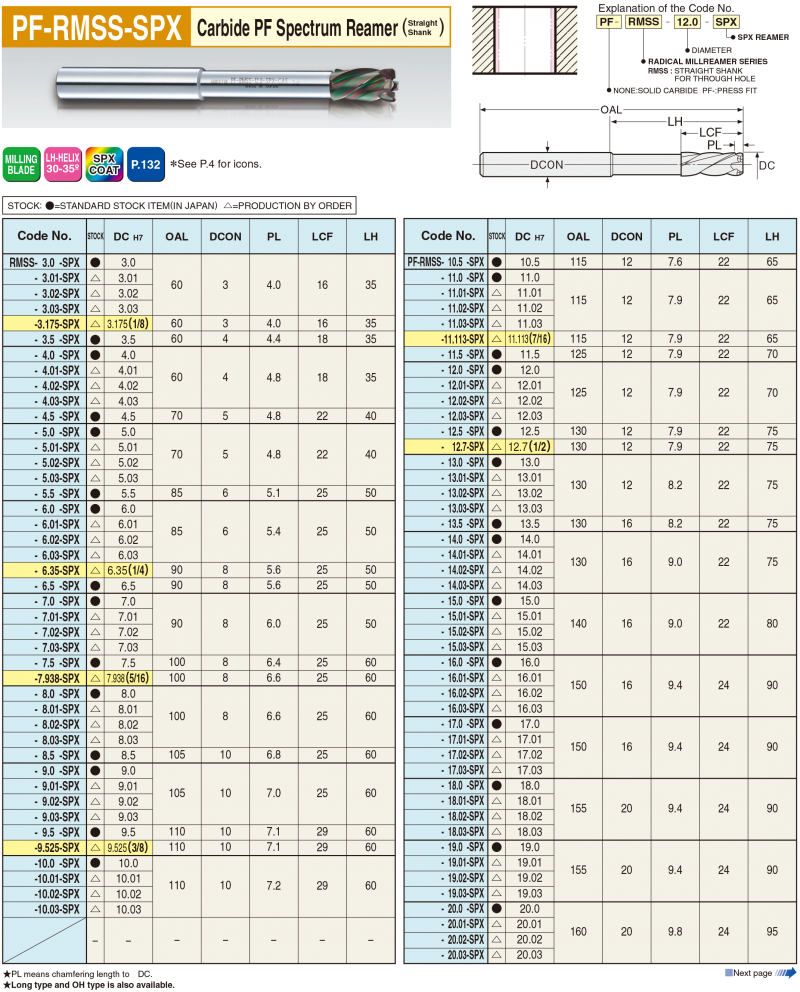 Catalog Download
Carbide PF Spectrum Reamer(straight shank) PDF

Download