MX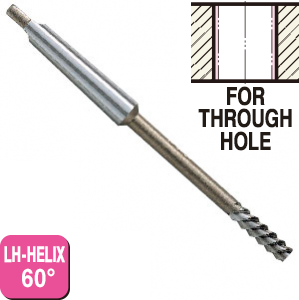 Carbide Broach Reamer with a Cutting Ability Honed by 50 Years of Experience (Morse Taper Shank)
■Features
● Incorporates the heavy cutting ability of a broach and fine finished surface of a reamer, with greatly increased cutting speed thanks to the carbide construction.
● Maintains a beautiful surface finish, specifically for aluminum and castings.
● Twist angle of 60 degrees or more reduces cutting resistance allowing perfect reaming and burnishing without chatter.
Carbide Broach Reamer (Morse Taper Shack)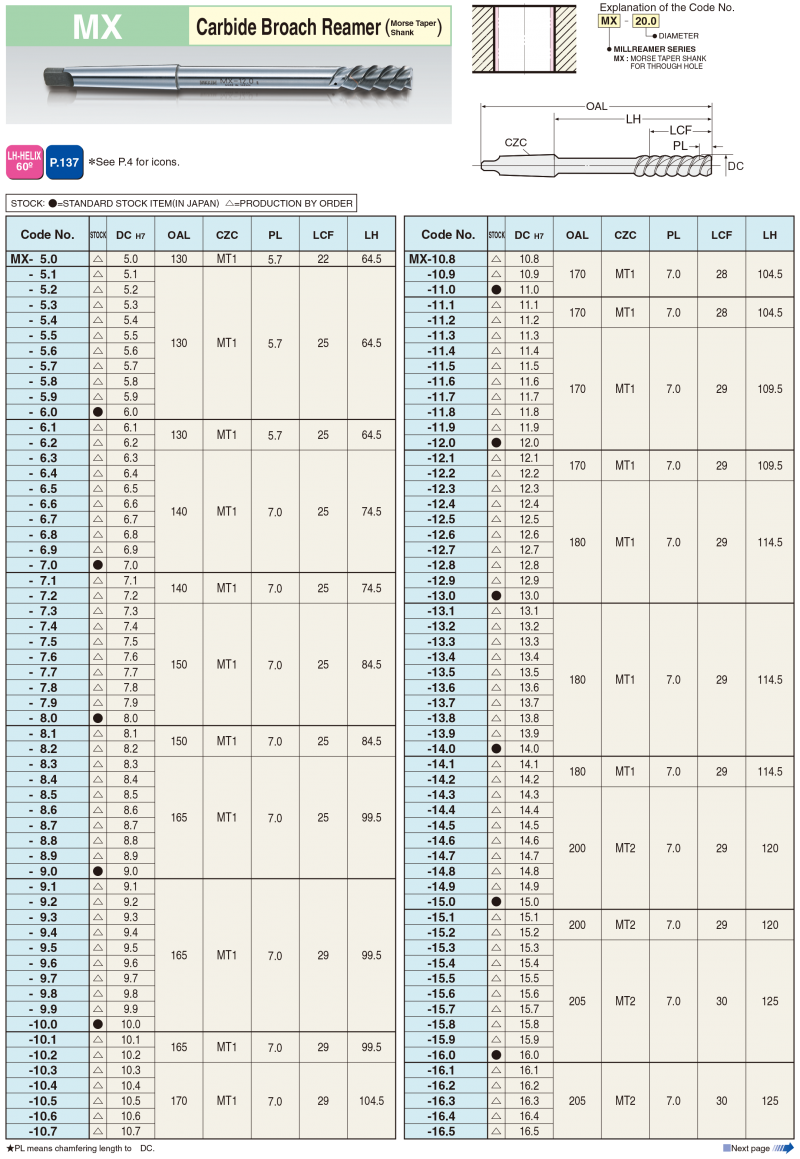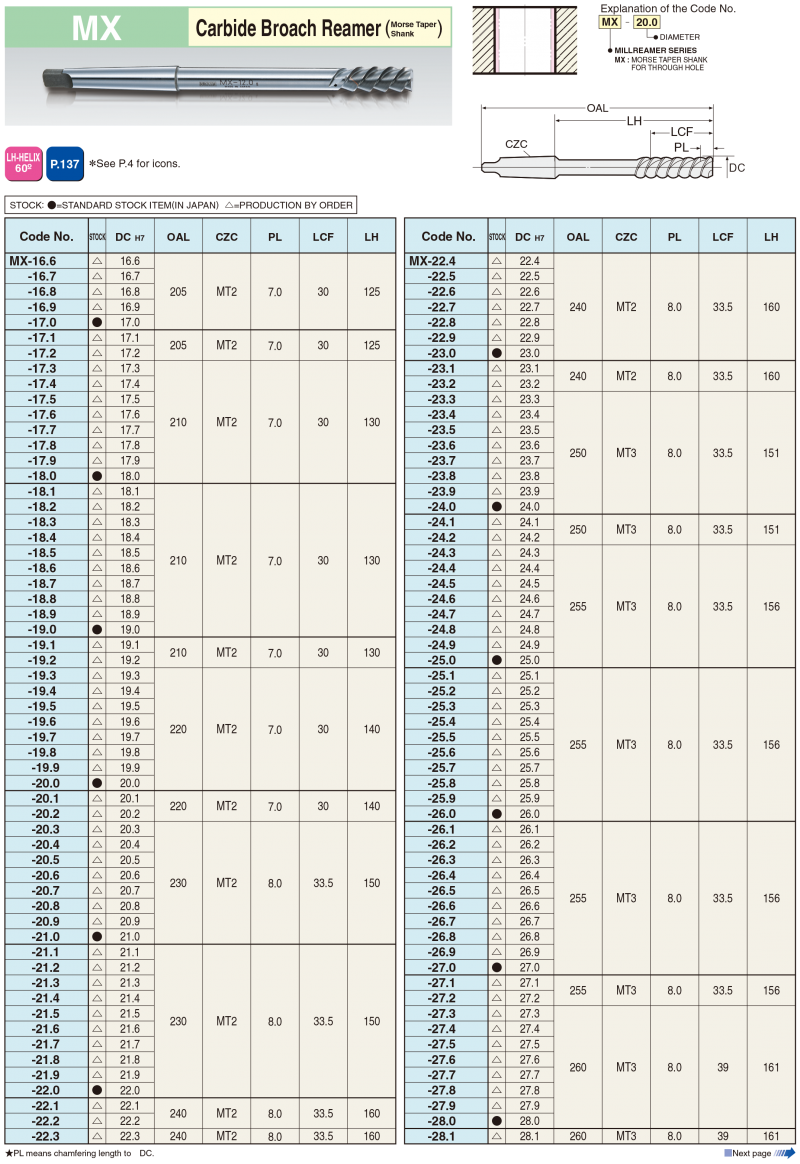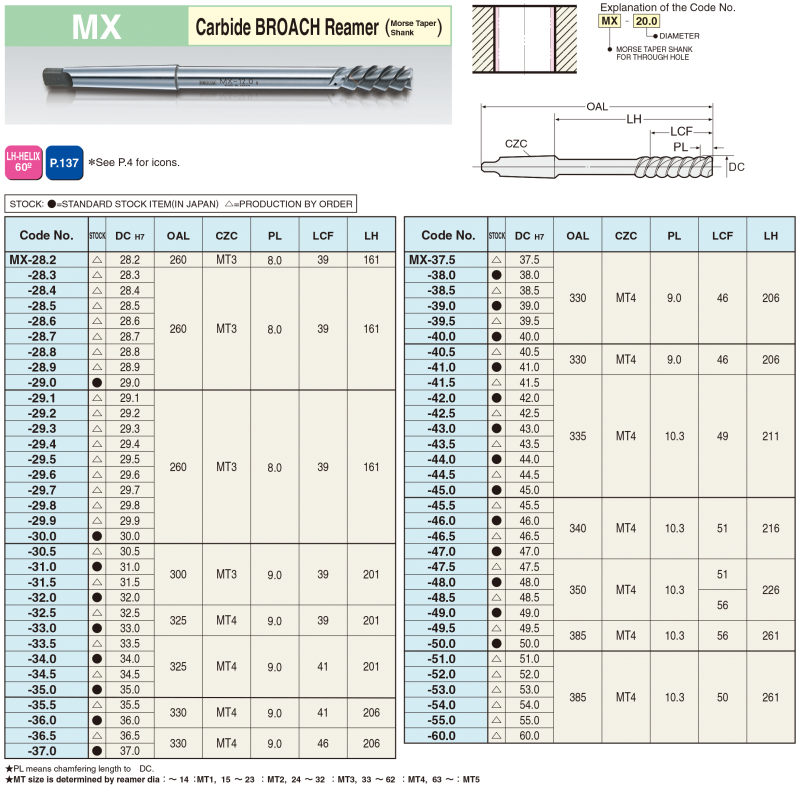 Catalog Download
Carbide Broach Reamer (Morse Taper Shack) PDF

Download