HMS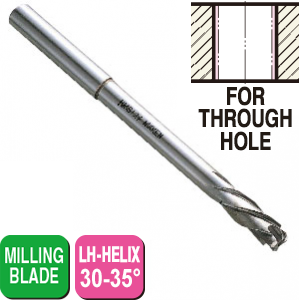 Carbide Mill Reamer (Straight Shank)
High-Speed, High-Efficiency Cutting
■Features
● The shape is almost identical to the Tough-Cut Skill Reamer, but the material of the Mill Reamer is extremely hard (K10 grade).
● Carbide construction increases cutting speed significantly to boost efficiency.
● Able to deliver increased productivity and quality, with excellent performance on casting, aluminum casting, and Meehanite materials.
● Positive rake teeth perform roughing for excellent pilot hole curvature correction.
● Available in two series: the HM series (for through holes), which performs milling, reaming finishing, and burnishing simultaneously in a single unit, and the FM series (for stepped holes) which performs facing, milling, and reaming finishing simultaneously.
Carbide Mill Reamer (Straight Shank)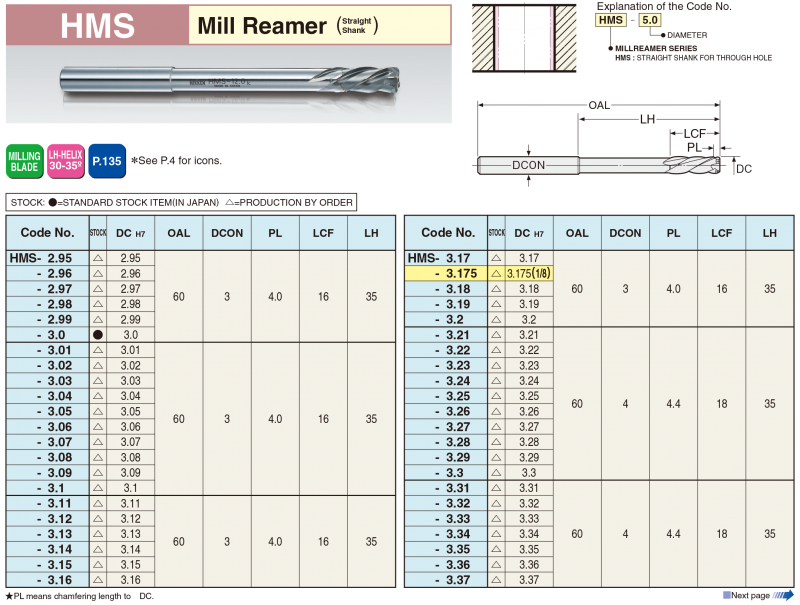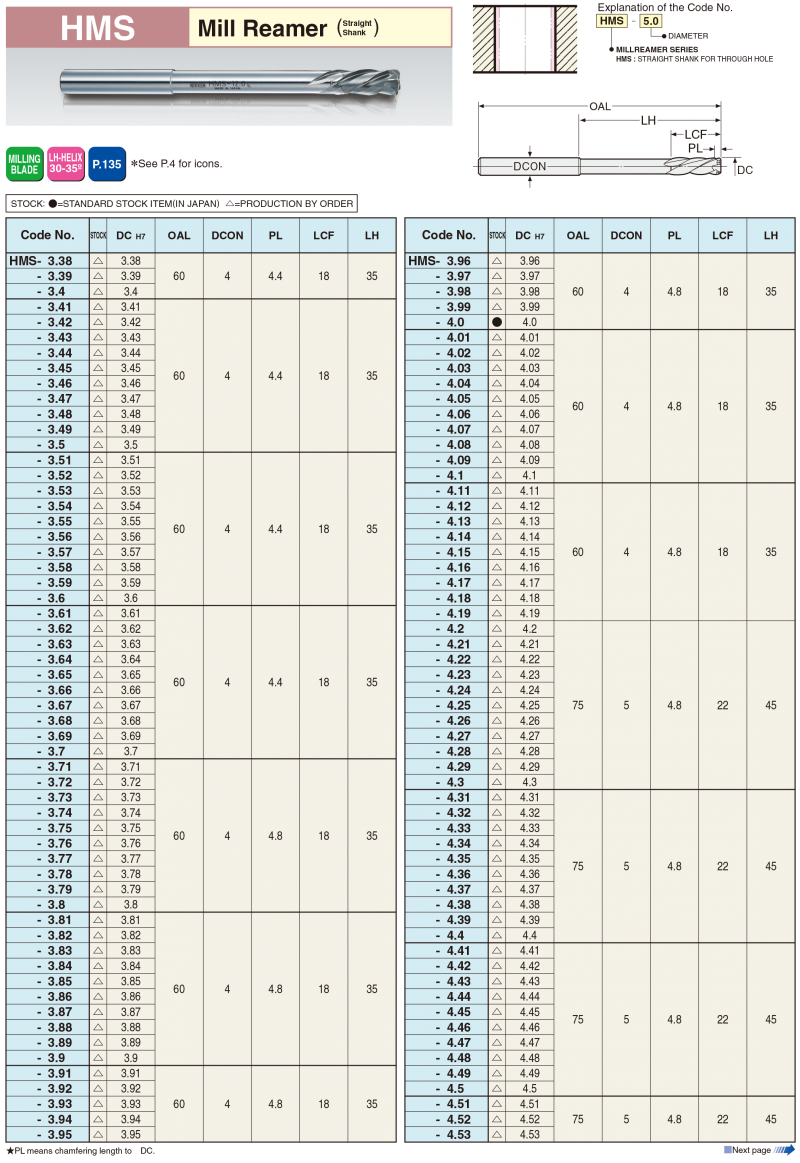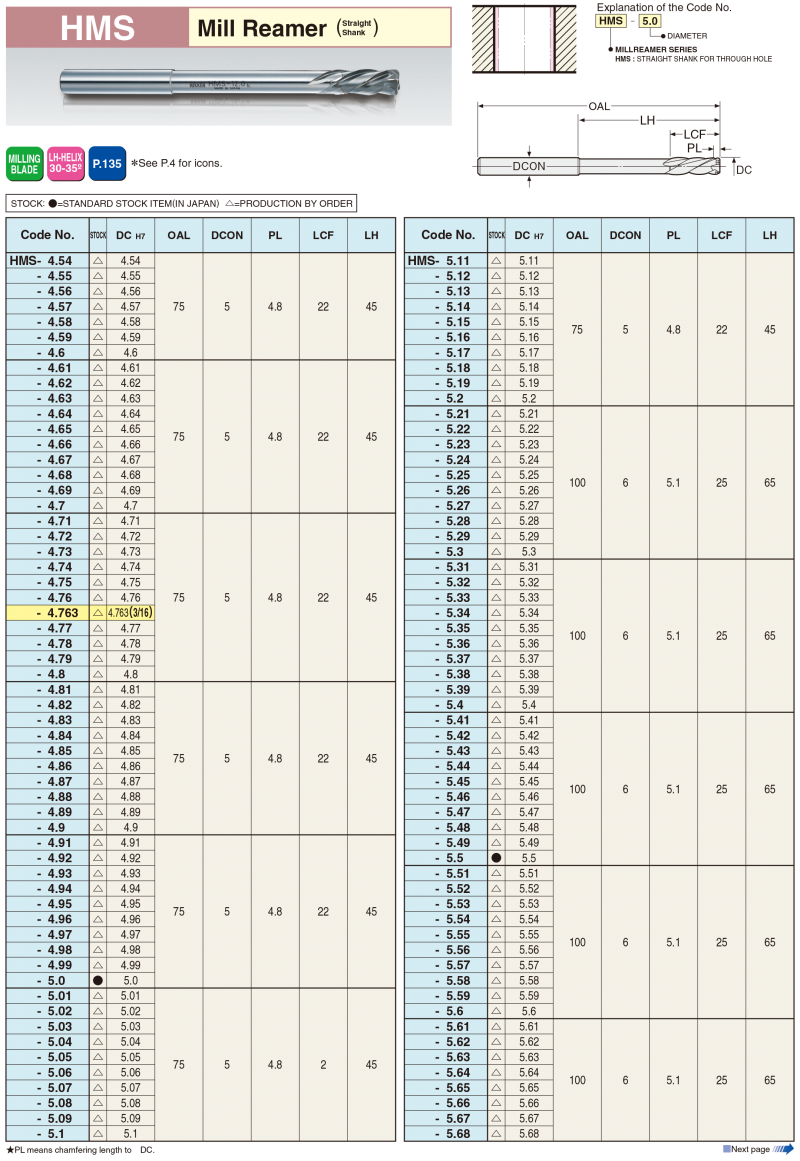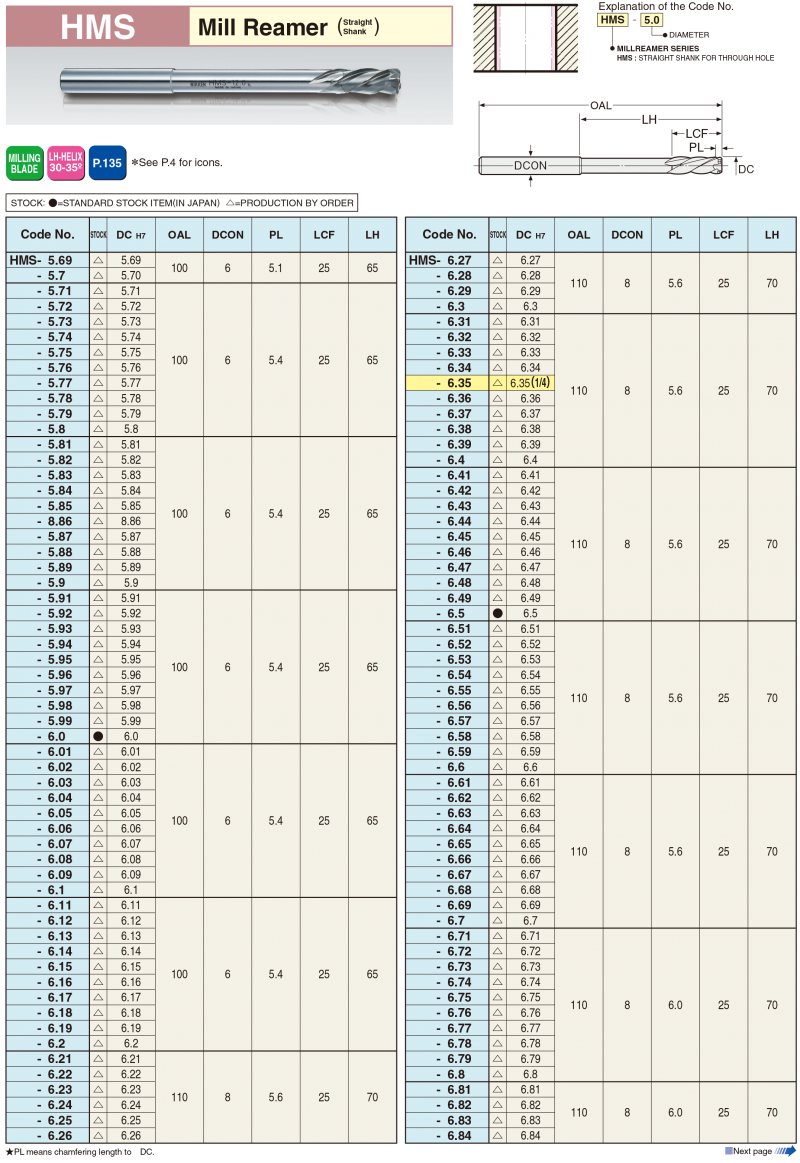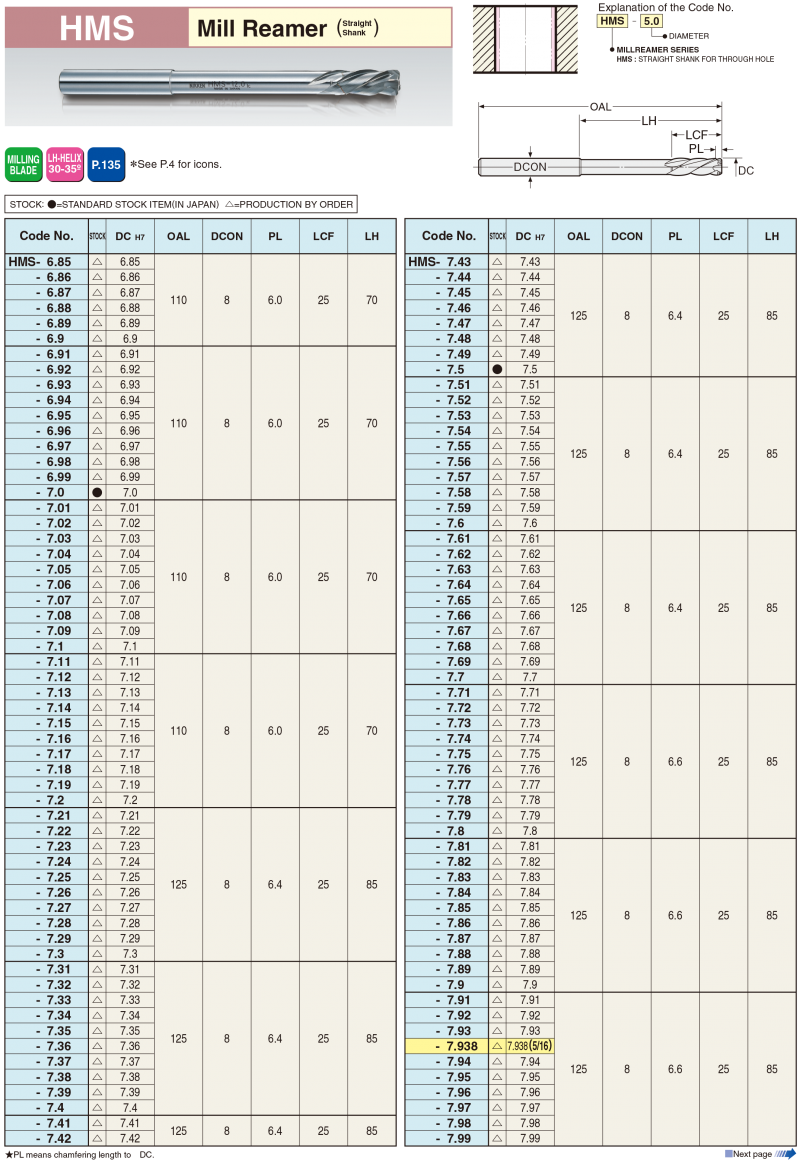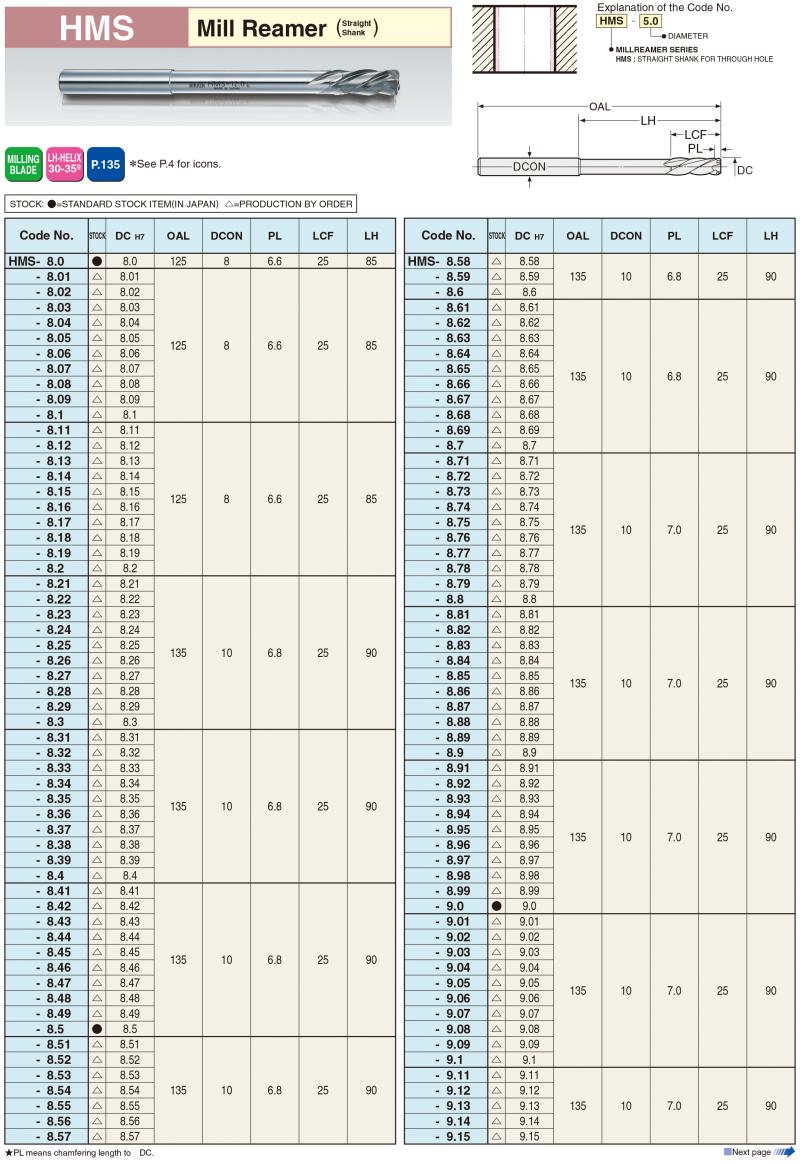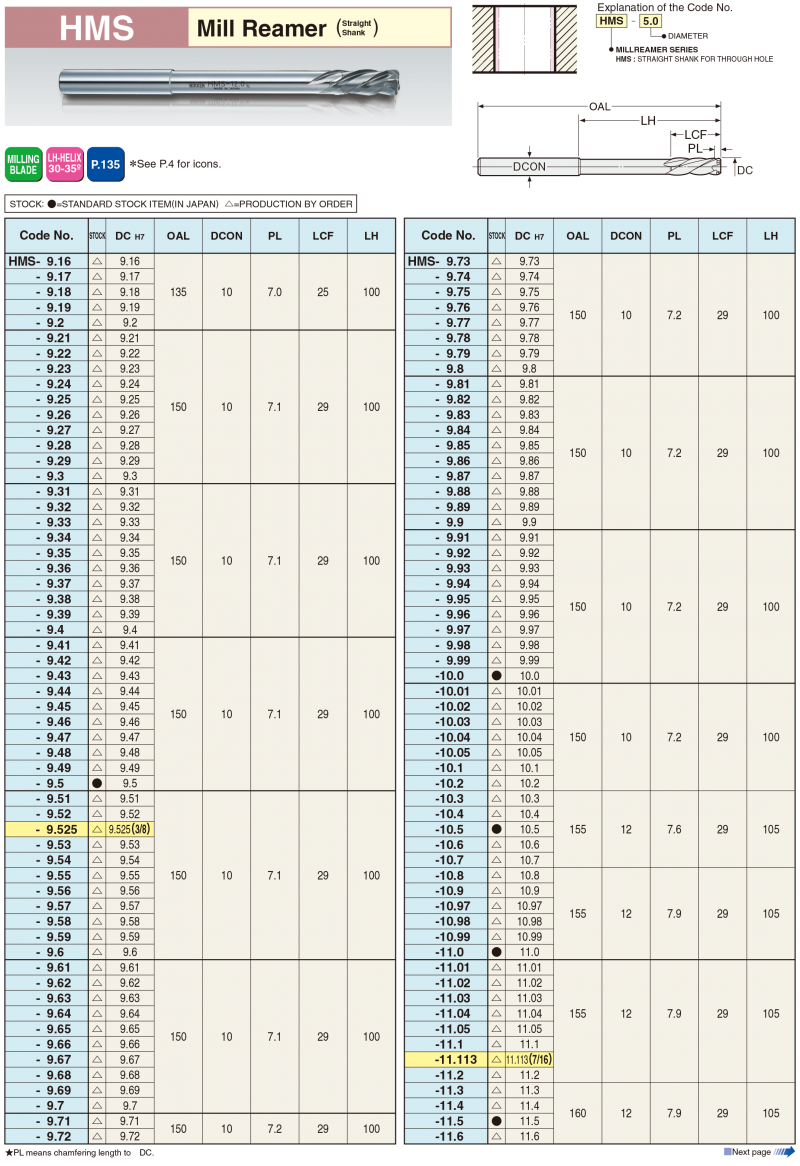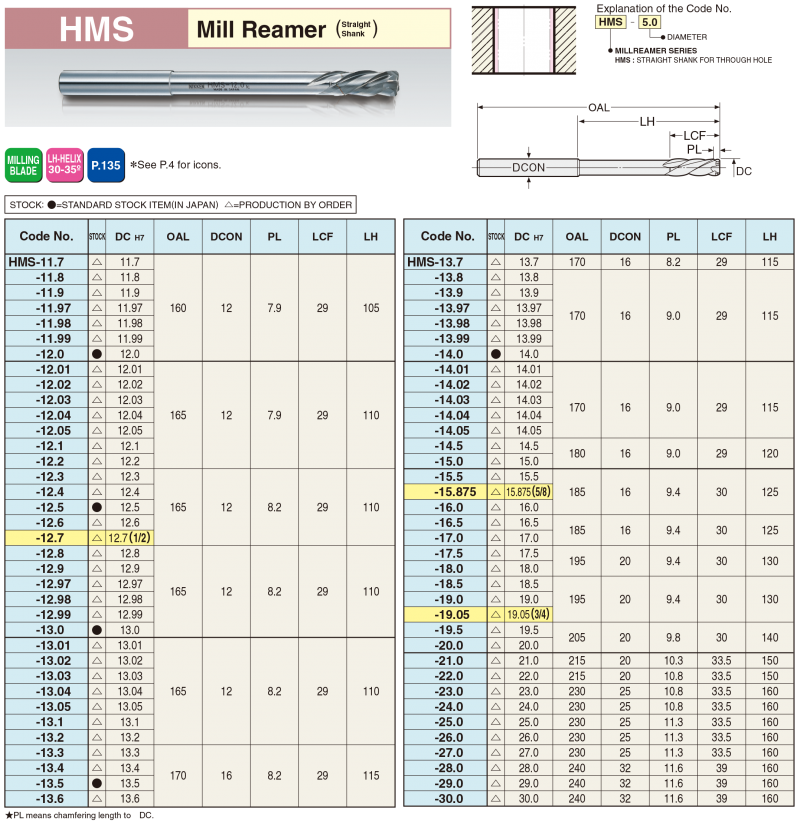 Catalog Download
Carbide Mill Reamer (Straight Shank) PDF

Download