SRS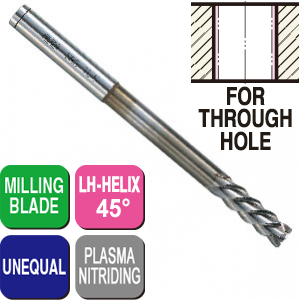 Tough-Cut Skill Reamer, Special Powdered High-Speed Steel + Ion Nitro Processing (Straight Shank)
■Features
● Cutting performance of high-speed steel tools with low heat generation, which is important for managing the dimensions of holes.
● Sometimes outperforms carbide tools at machining steel because of less wear on the teeth due to heat.
● Excellent finish as measured by finished dimensions and surface roughness.
● Good hole dimension management has made this reamer the best choice for machining centers.
● Positive rake teeth perform roughing for excellent pilot hole curvature correction.
● Can use water-soluble cutting fluid.
Tough-Cut Skill Reamer (Straight Shank)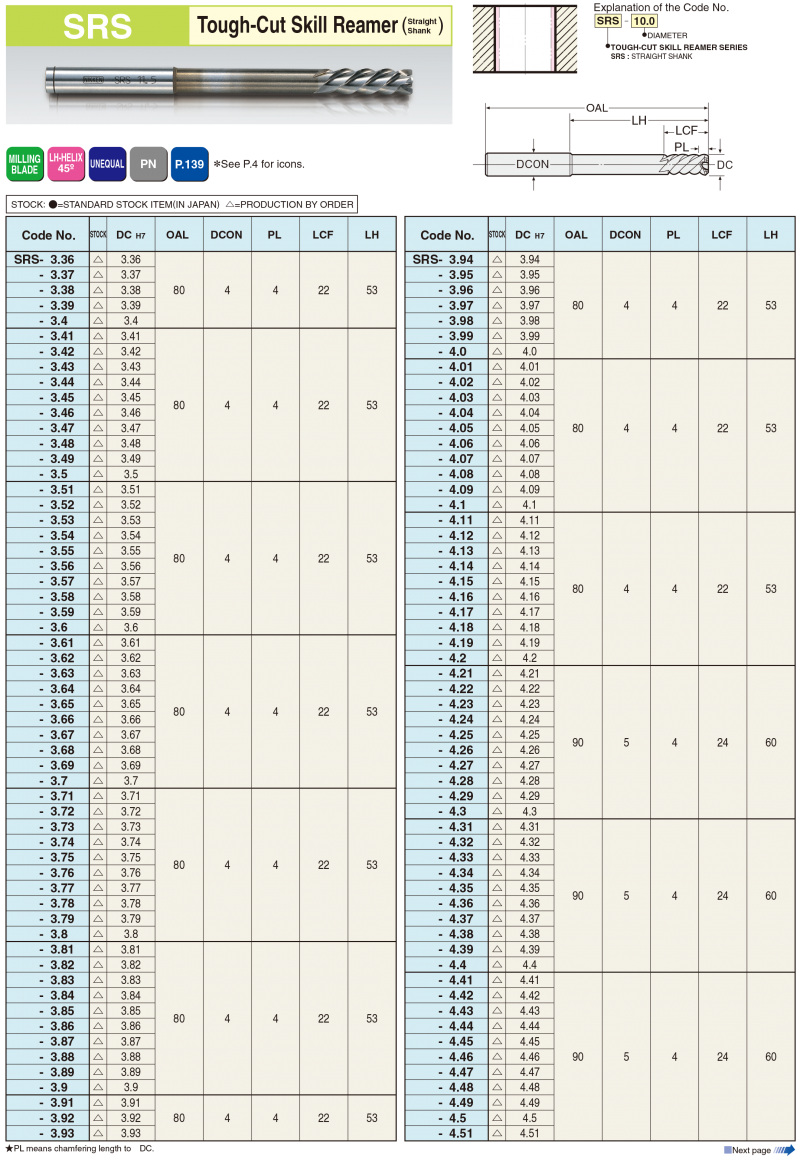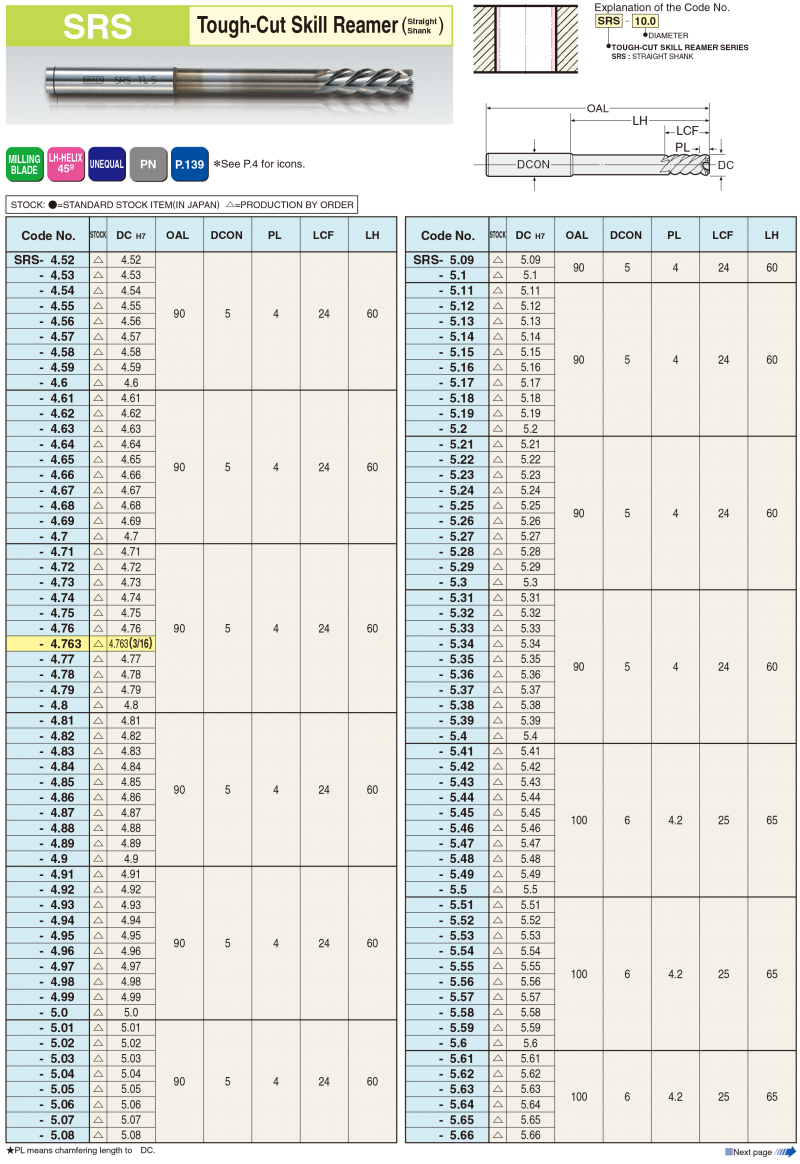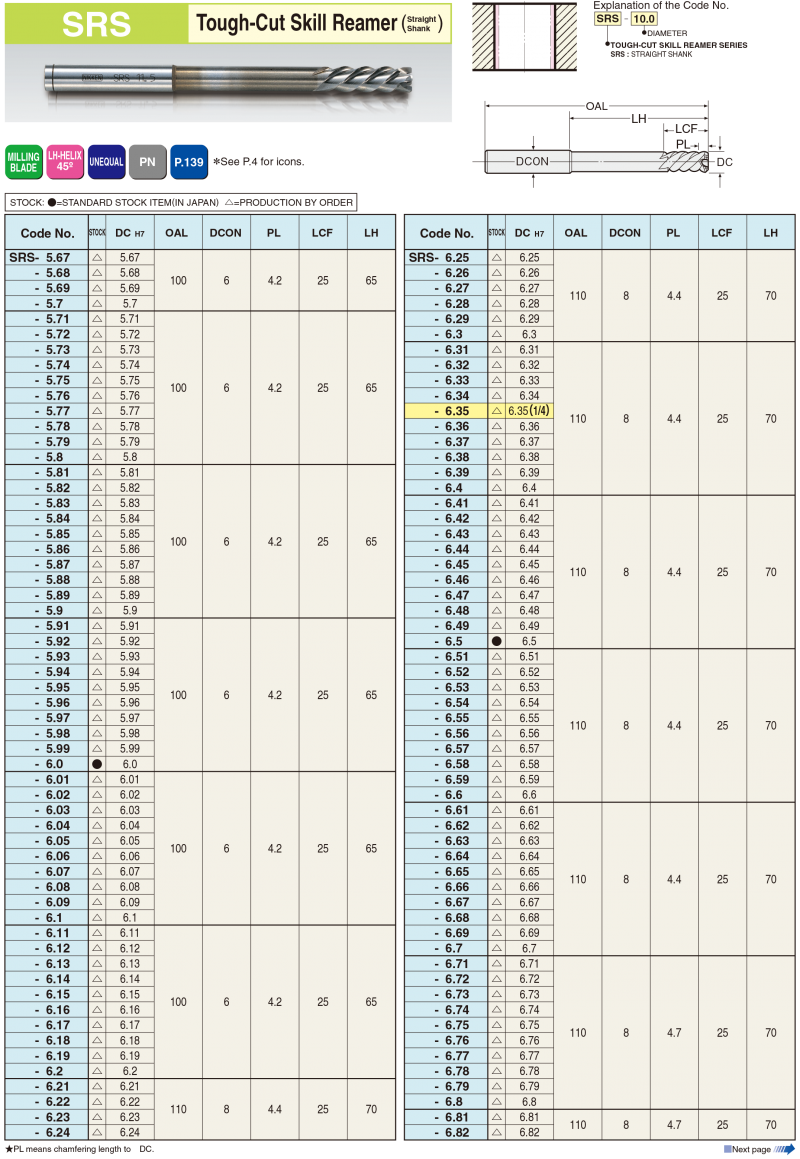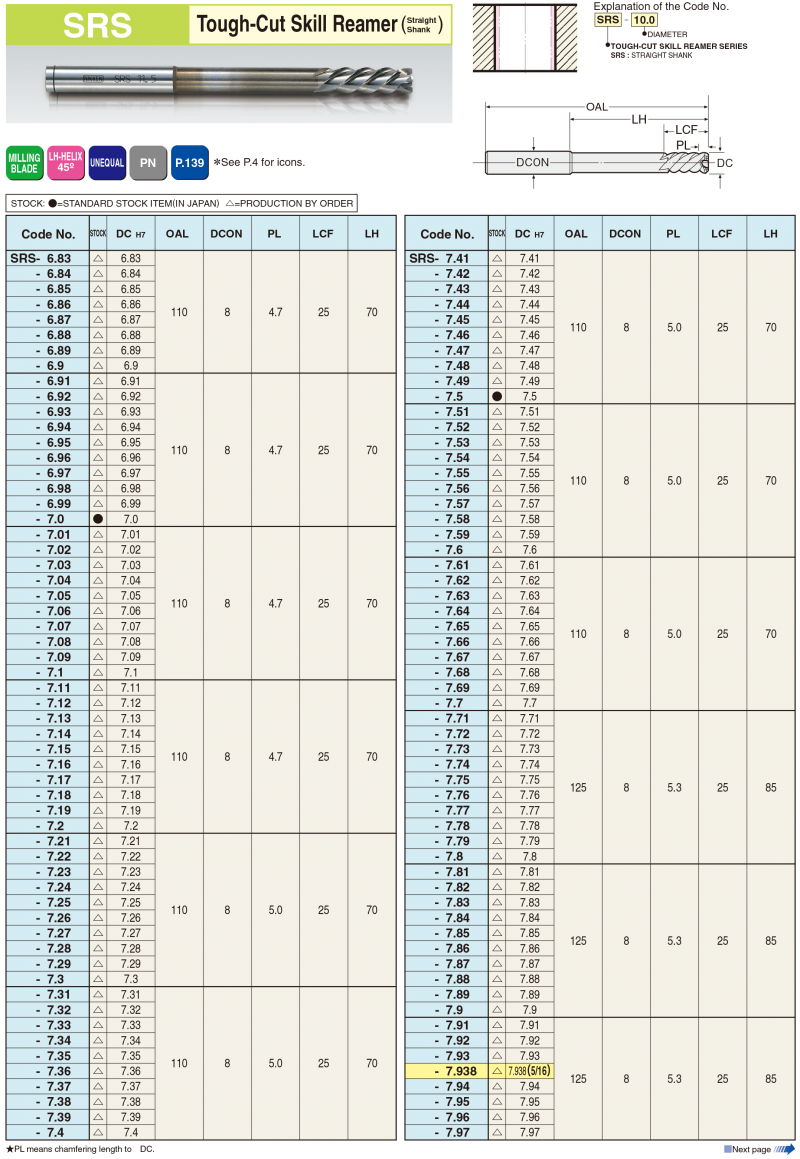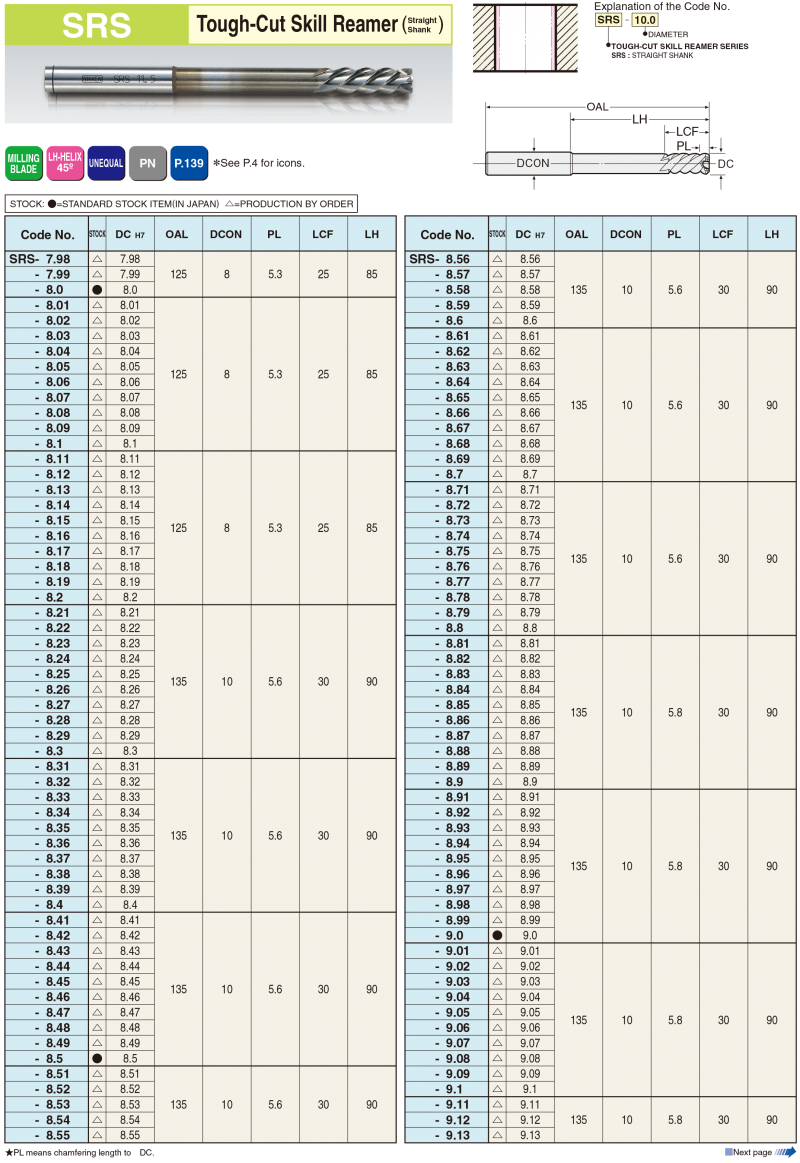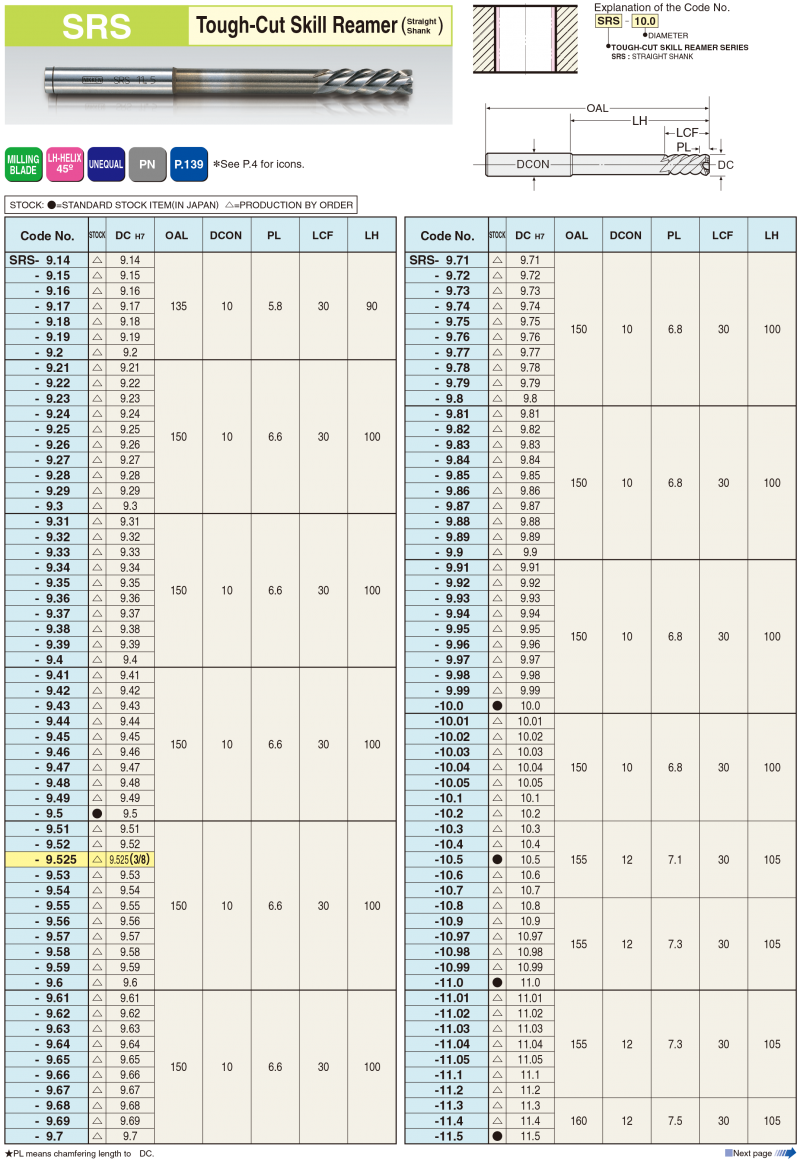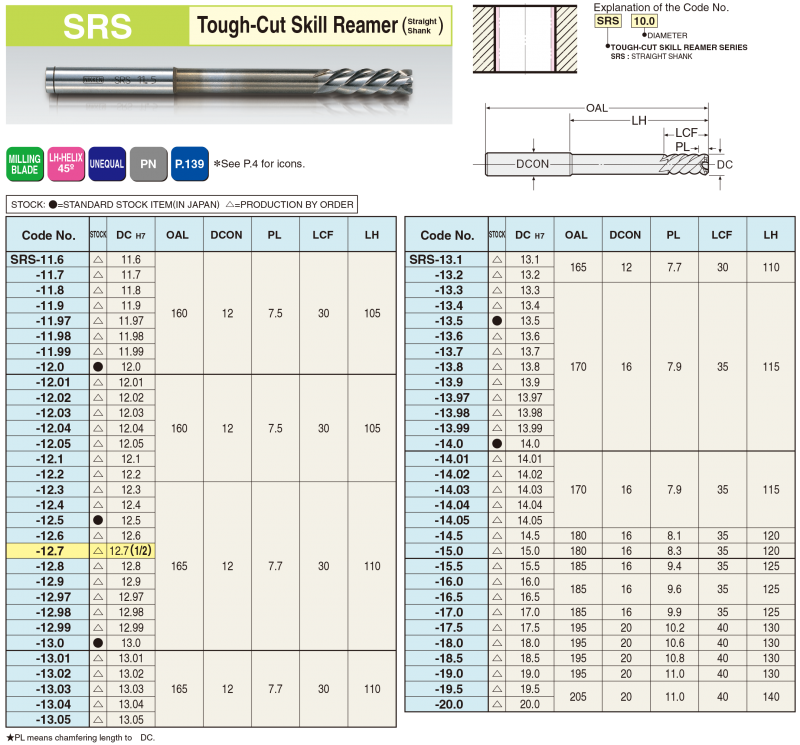 Catalog Download
Tough-Cut Skill Reamer (Straight Shank) PDF

Download